Contact - LOZOVA MACHINERY Ltd
ул. Маршала Батицкого 4
г.Харьков 61038
Ukraine
Send a message - LOZOVA MACHINERY Ltd
Legal information - LOZOVA MACHINERY Ltd
| | |
| --- | --- |
| Nature | Secondary establishment : Registered Office |
| Year established | 1966 |
| Legal form | Ltd |
| Describe your Company and attract Business opportunities | |
| Corporate capital | 50,000 UAH |
| Registration no | 43412137 |
| No employees (address) | 50 Employees |
| No employees | 50 Employees |
| Kompass ID? | UA215015 |
| Kompass member for | + 7 years |
| Membership | Booster International |
Presentation - LOZOVA MACHINERY Ltd
LOZOVA MACHINERY presents a wide range of modern efficient and economical soil processing units, sowing tools and overloading trailers. Serial lines of units: - short disk harrows DUKAT (grip width from 2.5 to 16.75 m) - DUKAT-GOLD heavy disk harrows (grip width 6 and 8 m) - LIRA tooth-spring harrows (grip width from 15 to 24 m) - light tooth-spring harrows LIRA XS (grip width from 6 to 24 m) - heavy tooth-spring harrows LIRA XL (grip width from 15 to 21 m) - LARI loop harrows (grip width from 7 to 21 m) - FRANK and GULDEN deep rippers (grip width from 2.5 to 4 m) - DINAR rotary harrows (grip width from 6 to 13 m) - pre-harvesters CHERVONETS (capture width 8 m) - field cultivators FLORIN (grip width 8 m) - stubble cultivators SHILLING (grip width 2 to 8 m) - CENTIM cultivators (grip width from 6.4 to 12.4 m) - ALBION XL (volume from 26 to 37 m3) and KELT XXL (volume from 28 to 43 m3) - sprayers SPRAYMARC-3000
Represented trademarks:
LOZOVA MACHINERY
You may download this company profile (as well as other Ukrainian company profiles) - Please visit:
https://ua.kompass.com/en/buy-company-list
General Information - LOZOVA MACHINERY Ltd
Export area
Central/East Europe, West. Europe, North America, Central Asia
Russian Federation, Netherlands, Italy, Sweden, Moldova, Belarus, France, Germany, Albania, Macedonia, Ireland, Bulgaria, Hungary, Poland, Croatia, Canada, United States, Czech Republic, Lithuania, Latvia, Estonia, Kazakhstan
Client references - LOZOVA MACHINERY Ltd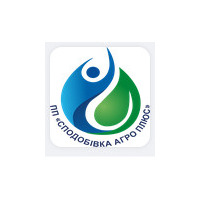 Brands - LOZOVA MACHINERY Ltd
Hanna Datsenko
Director (Director)
Анна Александровна Даценко
Director (Директор)
Ганна Олександрівна Даценко
Director (Директор)
Offers - LOZOVA MACHINERY Ltd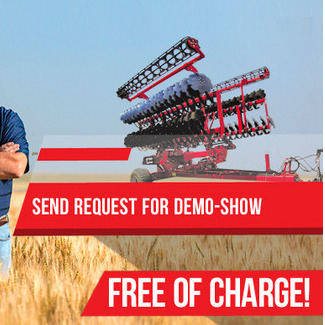 REQUEST FOR DEMO-SHOW
From Jun 1 to 2021
Make your money work!

You can evaluate the work of the LOZOVA MACHINERY implements by yourself.
Call t...
News - LOZOVA MACHINERY Ltd
Participate in an event
LOZOVA MACHINERY invites to AGRO-2021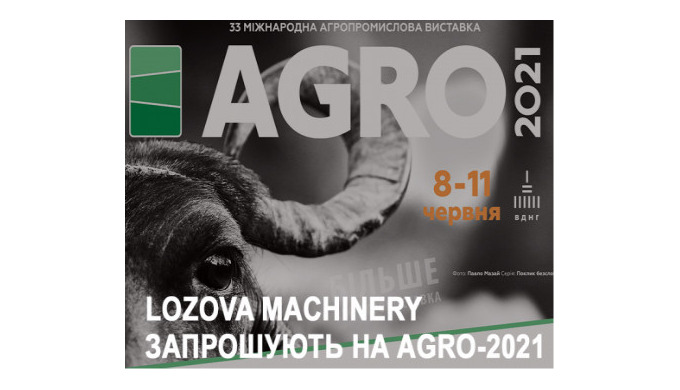 Date: June 3, 2021 11:15 AM
End: June 11, 2021 11:15 AM
Meet the LOZOVA MACHINERY at the largest agricultural exhibition in Ukraine - AGRO-2021.

On June 8-11, in Kyiv (at VDNH), the company traditionally prepared a lot of interesting things for customers.

The brand will present seasonal current positions, including sales hits and serial innovations. Also on the stand will be shown many additions to the standard units - various applicators of liquid fertilizers (manufactured by HF Agro) and granular fertilizer application and sowing systems.

We'll be glad to see you! Come and get acquainted with LOZOVA MACHINERY. Our exposition is located in the center of the exhibition complex, near the entrance to pavilion No. 3.
Location - LOZOVA MACHINERY Ltd
Activities - LOZOVA MACHINERY Ltd
Producer
Distributor
Service provider
Main activities within the Kompass classification
Secondary activities within the Kompass classification