New product
Public Tenders Service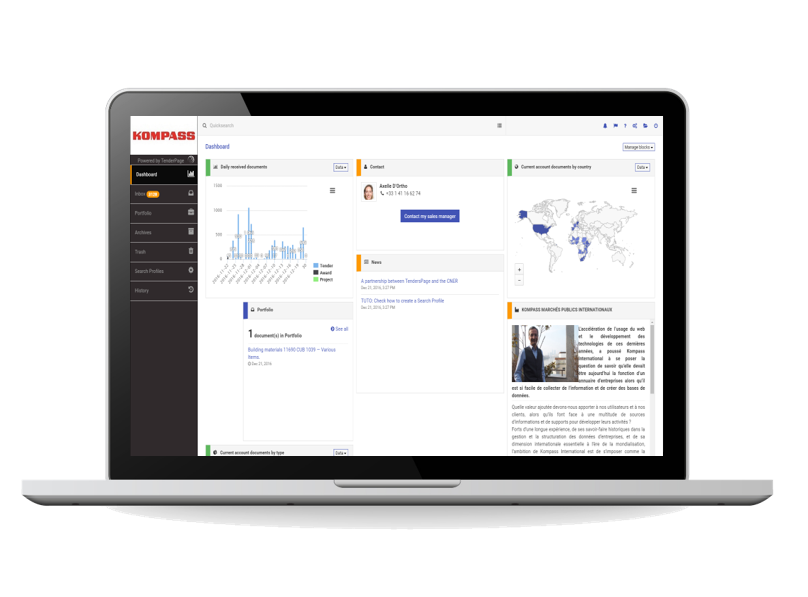 E-mail alerts daily
The best online platform international
Smart search engine
1.700.000 purchasing around the world
145 languages

A new solution that enables companies to find business opportunities of its activity, and that promotes communication between professionals in each area of the business.
More than 50,000 contests per day
More than 10 million per year
Saving time and money.
Less administrative costs, and proposed with the most competitive prices and less time spent to analyze and decide.