New product
Smarter, Faster, Tougher Automation Systems with Winmate M101 Rugged Series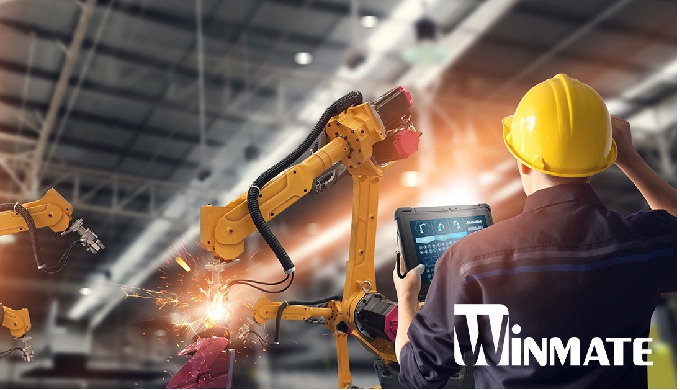 Start date: May 10, 2022 4:00 AM
Smarter, Faster, Tougher Automation Systems with Winmate M101 Rugged Series
The M101 rugged tablets offer unlimited benefits for your industrial applications​
Indestructible Tablets for Factory
The renowned
M101 Series
makes Industry 4.0 a reality for factory and warehouse automation processes. Connecting production equipment to improve process control systems is only a few clicks away on an M101 rugged tablet PC.
Winmate's
M101 series
can seamlessly manage and monitor factory operations, making traditional labor-intensive tasks a thing of the past. Factory and field workers rely heavily on Mobile Data Terminals (MDTs) for situational awareness and vital on-site decisions. That's where we come in. From downloading and sharing data captured on the production floor to reducing human error to instant communication or conferencing, the M101 rugged tablets offer unlimited benefits for your industrial applications.
Warehouse Work
Being able to dispatch and track orders, gather real-time storage inventory data from multiple locations, and re-route deliveries is essential for warehouse management. Winmate offers rugged mobile computing solutions with an integrated barcode reader or RFID reader that help to facilitate warehouse management processes.
M101 Rugged Series
: Key Benefits
-Boost productivity for field workers sharing a single device across multiple shifts via high-capacity batteries and a hot-swappable design for 24/7 work output.
-Stay connected at remote work sites with secure mobile data terminal (MDT) features that utilize wireless connectivity, so field workers can transfer data and communicate in any location.
-Help field workers complete tasks with ease, even in extreme industrial conditions, thanks to ingress protection (IP) and military-standard (MIL-STD-810G) housing. The M101 series is designed to be invincible, yet light enough to carry around.
-Accessible for American Enterprises with certifications from Verizon Wireless and PTCRB, granting M101P tablets the ability to operate on wireless networks across the U.S.
About Winmate
Winmate Inc. is a rugged computing and embedded solutions provider for industries operating in some of the most challenging environments. Founded in 1996 in Taipei, Taiwan, where its headquarters, research, development facility, and production lines are located, the company has offices and service centers worldwide. Winmate develops rugged industrial-grade computing solutions that advance the Industrial Internet-of-Things (IoT). Industrial display and panel PC, HMI, embedded systems, IoT gateways to rugged tablets, and handheld devices for industries ranging from transportation and logistics to marine and military, railway, oil and gas, smart grid, healthcare, and field services. Winmate also provides professional services in customizing products and project management to create a unique customer's needs.
For more information, visit
www.winmate.com
.