Contact - Novotechnik Messwertaufnehmer OHG
Horbstraße 12
73760 Ostfildern
Germany
Send a message - Novotechnik Messwertaufnehmer OHG
Legal information - Novotechnik Messwertaufnehmer OHG
| | |
| --- | --- |
| Nature | Head Office |
| Year established | 1947 |
| Legal form | Offene Handelsgesellschaft |
| Describe your Company and attract Business opportunities (NAC08) | (5143) |
| Corporate capital | 500,000 EUR |
| Handelsregister | HRA 211793 AG Stuttgart |
| VAT no | DE147645630 |
| No employees | 200 Employees |
| Kompass ID? | DE600513 |
| Kompass member for | + 7 years |
| Membership | Booster International |
Presentation - Novotechnik Messwertaufnehmer OHG
Non-Contacting and potentiometric sensors and sensor systems for geometrical values for application in the automotive industry, in mechanical engineering as well as plant engineering and construction.

Processor-controlled measuring instruments for the measuring of distances and angles.

General Information - Novotechnik Messwertaufnehmer OHG
Certifications
| | |
| --- | --- |
| Type: | Qualitätsmanagement |
| Number | ISO 9001:2015 |
| Type: | Qualitätsmanagement |
| Number | Bekannter Versender gem. Verordnung Nr. 300/2008 |
| Type: | Qualitätsmanagement |
| Number | IATF 16949:2016 |
| Type: | Qualitätsmanagement |
| Number | Zugelassener Wirtschaftsbeteiligter AEO-F |
| Type: | TÜV-Zertifikat |
| Number | DIN EN 12067-2 für Baureihe SP2800 |
| Type: | Qualitätsmanagement |
| Number | IQNet Certificate |
| Type: | Qualitätsmanagement |
| Number | Zertifizierungsergänzung QMS der genehmigungsrelevanten Anforderungen |
| Type: | Energiemanagement |
| Number | DIN EN ISO 50001 |
Brands - Novotechnik Messwertaufnehmer OHG
Herr Torsten Wegner
CEO - Chief Executive Officer (Geschäftsführung)
News - Novotechnik Messwertaufnehmer OHG
Other
Compact, Linear Position Sensor with CANopen Functionality for Hydraulic Cylinders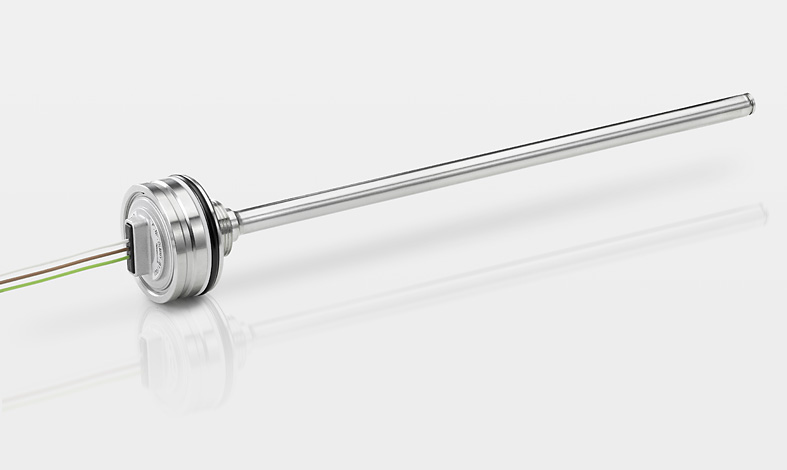 Date: December 16, 2014 12:00 AM
The TIM series linear position sensors for absolute measurements are magnetorestrictive linear position sensors suitable for inexpensive position sensing in the pressure ranges of hydraulic cylinders. These non-contacting sensors, which are practically free of wear and tear, are now also available with the CANopen (i.e. SAE J1939). In addition, node ID, baud rate, transmission mode, transmission cycle time, gradient, and direction, as well as other parameters are freely configurable, and diagnostic and limit features are available. Typical applications include shaft and steering cylinders of agricultural or forestry vehicles and machinery as well as lifting jacks in the control systems of hydraulic cultivators. The component series is offered in lengths of 50 mm to 2,500 mm and can withstand practically all hydraulic fluids. What's more, the sensors are very precise and reliable even under tough environmental conditions. The linearity is +/- 0,4 %, with a repeatability of 0.005 %, independent of the measuring distance. The sensors can withstand pressures of up to 350bar, and thanks to an innovative plug-in connector system, they can be installed quickly and without soldering, crimping, or use of screws: The insulator of the M12 connector is already connected to the sensor's lead wires and passed to the outside through a bore in the cylinder housing. The connecting flange just needs to be plugged in.




Other
Compact and inexpensive Rotary Sensor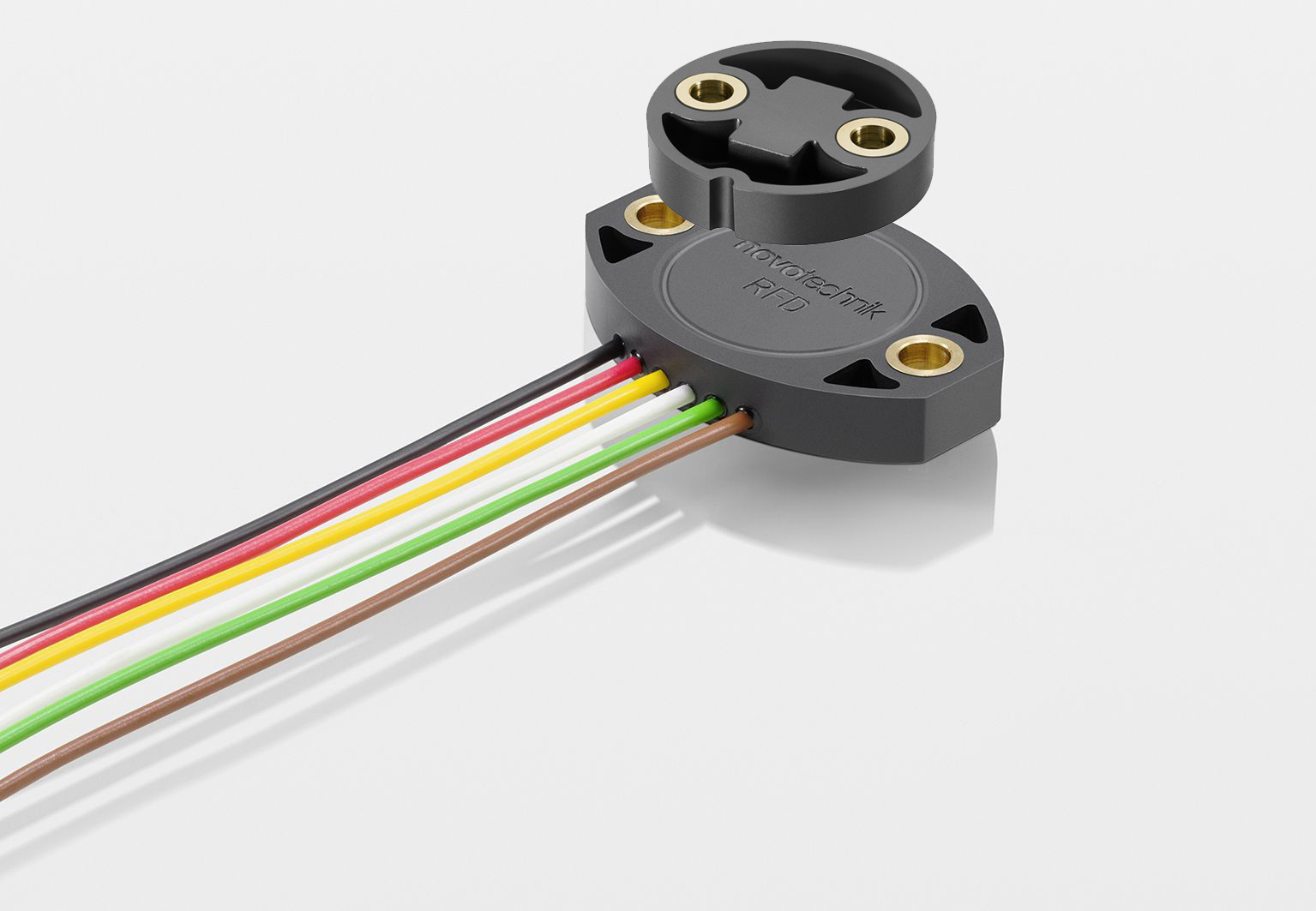 Date: December 16, 2014 12:00 AM
Many applications call for rotary position sensors that are non-contacting, small in size, and preferrably inexpensive. The spectrum of possible uses ranges from steering angle and gear sensors in vehicles over medical-technical applications to motorized doors, grippers, or maritime applications. This is where the non-contacting RFD-4000 series can shine. These sensors are non-contacting and utilize the Hall Effect. They feature a measuring range of 360°, a 12-bit resolution, and an independent linearity of ±0,5 %. And they are available in single-channel, partially or completely redundant designs. The extremely flat housing measures only 7mm in height. The matching position marker also features a small foot print, with a diameter of 22.2mm and a height of 5.6mm. Functionality is not compromised by lateral installation offsets of up to ±1.5mm. This allows for an easy integration of the extremely miniaturized sensor into many OEM applications. Single leads molded into the housing are available for the electrical connections.




Location - Novotechnik Messwertaufnehmer OHG
Other addresses
Visit address
Horbstraße 12
Postfach 4220
73760 Ostfildern
Germany
Postal address
Postfach 4220
73745 Ostfildern
Germany
Opening hours - Novotechnik Messwertaufnehmer OHG
Key figures - Novotechnik Messwertaufnehmer OHG
Activities - Novotechnik Messwertaufnehmer OHG
Producer
Distributor
Service provider
Other classifications (for some countries)
NACE Rev.2 (EU 2008) : (5143)