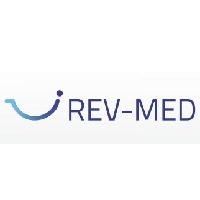 REV-MED
the inventor and manufacturer of the TriCell Biologic Separation & Concentration System
Contact - REV-MED
#306, Dream techno, 464, Dunchon-daero, Jungwon-gu
Seongnam-si 13229
South Korea
Send a message - REV-MED
Legal information - REV-MED
| | |
| --- | --- |
| Nature | Head Office |
| Year established | 2009 |
| Describe your Company and attract Business opportunities | |
| Corporate capital | 869,565 USD |
| Co.Registration No | 1208736012 |
| No employees | 20 Employees |
| Kompass ID? | KR123732 |
| Kompass member for | New |
| Membership | Booster International |
Presentation - REV-MED
PRP, BMC, pain management, Pain treatment, physiotherapy, stemcell, autologous stemcell, High-Intensity laser, laser, bone marrow concentrate, platelet rich plasma, cartilage, ligament, osteoarthritis, plastic surgery, skin, wrinkle, regeneration, Orthopedics, gynecology, plastic surgery, dermatology, urology, blood stemcell, bone marrow stemcell, adipose stemcell, svf, stromal vascular fraction, adipose stemcell, Fat stemcell
# Company Introduction
REV-MED is the inventor and manufacturer of the TriCell Biologic Separation & Concentration System.
TriCell is designed to separate autologous peripheral blood or bone marrow into its essential elements. The TriCell triple chamber technology allows for accurate customized control over the biologic. The physician can easily specify and control the final concentration and cellular constellation to meet the therapeutic demand.
# Main Products
TriCell PRP, Hilthera4.0, TriCell BMC, PDCT system
# Strength
TriCell system: The TriCell Kit allows the healthcare professional to produce a specific Platelet Plasma Product to meet individual patient requirements.
The TriCell Plasma Product Kit configurations allow for the production of 1-4ml:
-Platelet Rich Concentrate (PRC)
-Platelet Lite Concentrate (PLC) or
-Platelet Conditioned Plasma (PCP)
Hilthera4.0:
High intensity Laser. ND:YAG. Hilthera4.0 delivers the most specific non- invasive therapeutic laser wave penetration for the treatment of painful joint pathologies, deep muscle injuries, tendon injuries and bone related ailments.
PDCT system:
Catheter based "Plasma Light Technology" allows for safe and effective therapeutic treatment of herniated discs in an ambulatory care environment.
# Catalog URL
Hilthera Brochure:
http://www.kompass.kr/img/catalogue/K123732_cc2e21ff99.pdf
TriCellPRP Catalog:
http://www.kompass.kr/img/catalogue/K123732_88ad10a82f.pdf
Company catalogues - REV-MED

RM003-PRP-A_2019 (English)
12 pages

Hilthera_Brochure (English)
5 pages
Company's Videos - REV-MED
General Information - REV-MED
Export area
Asia-Pacific, West. Europe
China, Japan, India, Viet Nam, Malaysia
Brands - REV-MED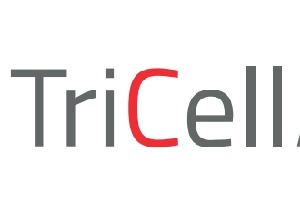 TriCell PRP/ TriCell BMC (Producer / Exporter)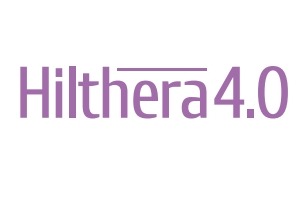 Hilthera4.0 (Producer / Exporter)
PDCT system (Producer / Exporter)
Mr. Juni Lee
Sales Director/Manager
News - REV-MED
Participate in an event
MEDICAL FAIR ASIA 2020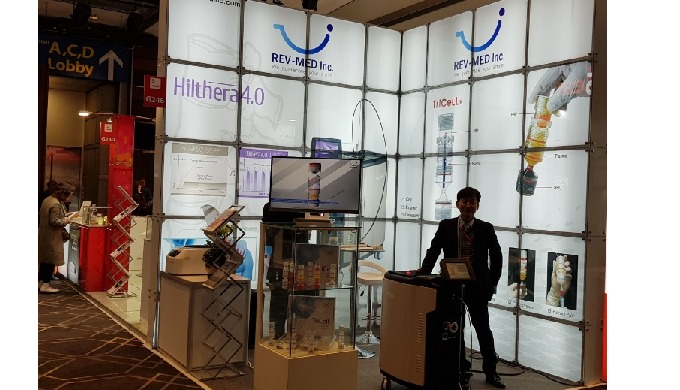 Date: December 8, 2020 3:00 PM
End: December 11, 2020 2:59 PM
Location: 9 – 11 DEC 2020 | MARINA BAY SANDS, SINGAPORE
MEDICAL FAIR ASIA 2020
13th International Exhibition on Hospital, Diagnostic, Pharmaceutical, Medical & Rehabilitation Equipment & Supplies
9 – 11 DEC 2020 | MARINA BAY SANDS, SINGAPORE

Booth: Korea Pavilion
Contact Point: Juni Lee / juni@rev-med.co.kr


Activities - REV-MED
Producer
Distributor
Service provider
Main activities within the Kompass classification
Secondary activities within the Kompass classification