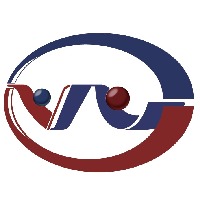 VR Carver Inc.
Contact - VR Carver Inc.
#1021-1, 10th Floor, R&D Tower, Nuridream Square, #396, World Cup buk-ro, Mapo-gu
Seoul 03925
South Korea
Send a message - VR Carver Inc.
Legal information - VR Carver Inc.
| | |
| --- | --- |
| Nature | Head Office |
| Year established | 2015 |
| Describe your Company and attract Business opportunities | |
| Co.Registration No | 549-88-00181 |
| No employees (address) | 9 Employees |
| No employees | 9 Employees |
| Kompass ID? | KR000805 |
| Kompass member for | + 6 years |
| Membership | Booster International |
Presentation - VR Carver Inc.
Korea exercise spin bike machine,Pedal trainner fitness cycle bike equipment korea,Indoor cycle,Health body fitness spin bicycle,Commercial indoor cycle bikes machine,Fitness bicycle machine,Athletic goods sports outfits cycle,Athletic goods exercise equipment,Fitness cycle apparatus for physical exercise,Sporting apparatus bicycle,Physical sporting apparatus bicycle,Athletic goods sporting apparatus,Gym training cycle athletic apparatus,Sports bicycle athletic apparatus,Commercial cycle bikes fitness goods
#Company Introduction
Many people repeat simple moves for their health.
And it's quite easy to get bored. Can't people have more fun working out?
VR carver developed technologies, 'Trackbelt-type and Rotating PLT-type modules' enable Slip-turn technology for true cornering on curved track. Through this technology, people can feel the sense of field as if they were participating in a real sports!
Now, we added our proprietary-technology to fitness bike. Synchro Bike is our new concept bike for enjoying Exercise! Synchronize the Exercise and fun with this - VR Carver continue to make healthy and excting world.
# Strength
-We developed 6DOF Bike and obtained global patents on it.
-Our Patents value are about $1.65 million worth of advaced technology.
-With over 35 years of experience in manufacturing fitness equipment, the manufacturer stands at the cutting edge of health and fitness industry, specializing in providing high quality machines and service.
1

product -VR Carver Inc.
Company catalogues - VR Carver Inc.
Company's Videos - VR Carver Inc.
Kang Edward T. H.
Chairman
Kang Joey J. A.
Assistant Manager
News - VR Carver Inc.
Previous news
New product

[2019 G-FAIR KOREA × MIK] VR CARVER, enjoy the combination of exercise and VR.

Date: November 1, 2019 3:00 PM

VR CARVER, a company that finds to meet sports and VR, demonstrated its new bike by participating in the startup of the "2019 G-FAIR KOREA" held at KINTEX's main market in Goyang from Oct. 31 to Nov. 3 and Eureka Park, a special zone for innovative companies.

Participate in an event

[2019 G-FAIR KOREA X MIK] VR CARVER, Feel the Ride at Home! VR Fitness Bike

Date: October 28, 2019 3:00 PM

VR CARVER is a special zone of startups and innovation companies of '2019 G-FAIR KOREA' held in KINTEX Exhibition Hall 1 in Goyang City from October 31 (Thu) to November 3 (Sun). Participate in the park and present 'VR Fitness Bike' applying its unique technology.

...

more about : http://kr.aving.net/news/view.php?articleId=1539234&Branch_ID=kr&rssid=naver&mn_name=news&fbclid=IwAR1m17gYWEaTzfGKUWjf7YB7XxKASsxIUbXRqOZuQORAHiTbaUCLO9SnT94

Participate in an event

VR Bike Prototype by VR Carver at Seongnam SMC

Date: September 21, 2019 3:00 PM

This week, I'm in Korea for the Seongnam International Medical Tourist Convention, learning about some startups in the medical field. One of these companies is VR Carver, a group that specializes in VR sports. Soccer, golf, and other extreme VR sports, including an intuitive Bobsled simulator... more about ▶

https://www.facebook.com/VRCARVERkor/

Jobs

Which company has selected for 5G content overseas by NIPA? Support for the Top 30

Date: June 23, 2019 3:00 PM

The Korea Information and Communication Industry Promotion Agency (KIPA, Director Kim Chang-yong) has selected 30 promising content companies for its "Smart Contents Overseas Advancement Support Project."

Participate in an event

Signing MOUs with VRcarver and Wow Technological Corporation

Date: May 15, 2019 3:00 PM

VR-carver is currently developing a VR cycle that incorporates 5G technology, and has signed a business partnership with the Taiwan's Wow Woo's game to provide Tag War, which is a game where users scan their enemies and tools using a cycle-mounted controller as a scanner, such as the tagger they played when they were young.
(...)
The most important feature of this game is that it can be expanded to a variety of contents that can be easily accessed in everyday life, unlike traditional cycle contents made up of traditional scenic courses.
More news
Location - VR Carver Inc.
Key figures - VR Carver Inc.
Activities - VR Carver Inc.
Producer
Distributor
Service provider
Main activities within the Kompass classification
Secondary activities within the Kompass classification