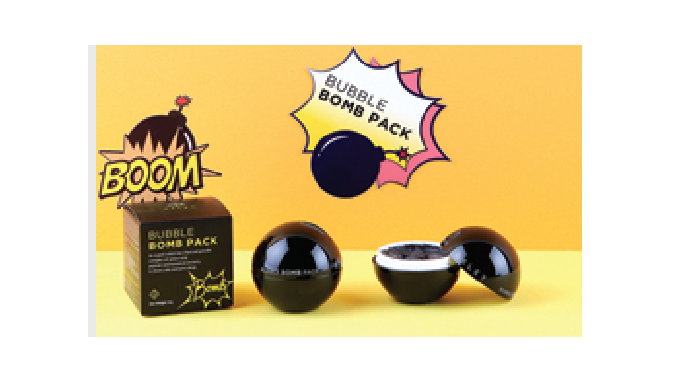 -GSLEY BUBBLE BOMB PACK-

Through Super Bubbling Technology, When bubble meets dirties on the skin, it makes big bubble and it bursts as like a bomb. After washing with water, it clears dirties or dead cell in the pore.

Contains
1)Charcoal powder(It absorbs dirties on the skin), Peptide(Anti Aging), GIGAWHITE(17 botanical...
Description of the Product
-GSLEY BUBBLE BOMB PACK-

Through Super Bubbling Technology, When bubble meets dirties on the skin, it makes big bubble and it bursts as like a bomb. After washing with water, it clears dirties or dead cell in the pore.

Contains
1)Charcoal powder(It absorbs dirties on the skin), Peptide(Anti Aging), GIGAWHITE(17 botanical plants extract), Amino Acid(Whitening and Skin Moisturizing)

Specification:Container+Spatula+Paper Carton(Net weight:50g)
Price of the Product
Price not indicated
Ask for a quote
Company catalogues - J&G COSMETICS CO., LTD

BRILLIANT 24K GOLDEN BEAUTY (English)
12 pages

GSLEY BUBBLE BOMB PACK (English)
1 pages