Save your time with AMC Management Software 2021
- Product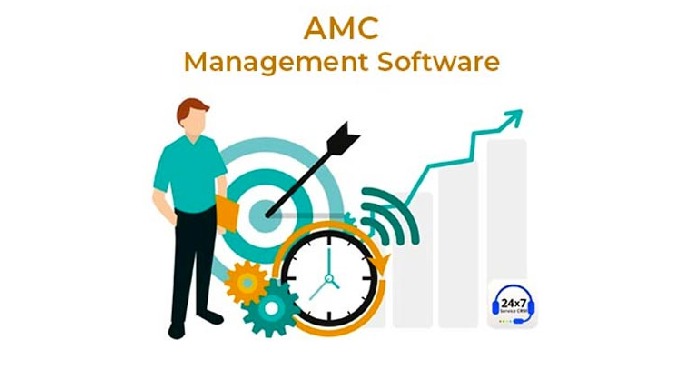 AMC management software is a tool that allows service providers to make an agreement with customers for the repair and maintenance of products. This system stores the information of clients, contract details like contract start date, expire date, product details, amount of contract, offered services, and many more. It enables the creation of period
Our recommended products and services
Description of the Product
AMC management software is a tool that allows service providers to make an agreement with customers for the repair and maintenance of products. This system stores the information of clients, contract details like contract start date, expire date, product details, amount of contract, offered services, and many more. It enables the creation of periodic services automatically which helps in quality output from any products depending on regular maintenance.
The long-term customer relationship depends on the repeat repair and services provided by your organization. Although CRM management software is capable to give you a 360-degree overview of customers. So, it becomes necessary for your running company to have a digital platform for cumulative growth.
In-Service CRM you can Maintain all your AMC Contracts.
AMC contract can be designed according to people to follow up or for a team of members according to your needs. All conversations with the customer can be recorded and you will get mobile notification about follow-up details.
Benefits of AMC Management
Enhanced Professionalism - Service CRM is exclusively designed for the benefit of your business. It automates your business professionally by having access to all the information when you want anytime.
Higher accuracy - A higher degree of accuracy in Job Scheduling, AMC Management, Inventory Management, EMI Management, etc, is seen when the Field Service Management Software is used.
Improved Customer Satisfaction - Service Management Software has the capability to respond faster to customer requests, track the service engineer, and kept in the loop, delays, etc.
Increased Efficiency of Field Engineers - With the help of the FSM Application, it enables service engineers to close the jobs on the Go along with spare parts used, capture real-time photos & digital signatures,s, etc.
Real-time Visibility - It enables clients to track their service history anytime anywhere. Moreover, it helps you to track the job status, the actual time of arrival, time is taken to complete a task, etc.
Getting Rid of Paperwork - AMC Management Software eliminates the masses of paperwork and saves more than 2 hours per day, also it prevents data loss and duplication of entries.
Price and payment
Price on request
Credit card
Bank transfer
Letter of Credit
Characteristics of the Product