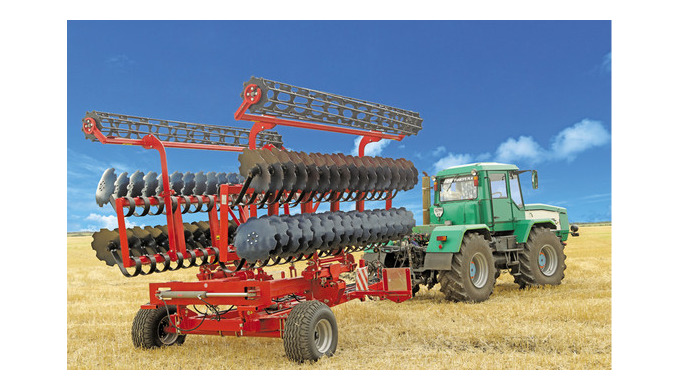 ADVANTAGES

THALER system carrier is a multi purpose unit for creation of the different wide-coverage implements, which consist of mounted implements with working width of 3,5-4,2 m. There are available combinations of the DUCAT disc harrows or SHILLING stubble cultivators.

• Two hitches of the carrier allow
Our recommended products and services
Description of the Product
ADVANTAGES

THALER system carrier is a multi purpose unit for creation of the different wide-coverage implements, which consist of mounted implements with working width of 3,5-4,2 m. There are available combinations of the DUCAT disc harrows or SHILLING stubble cultivators.

• Two hitches of the carrier allow to mount implements of II and III categories.
• Design of the system carrier ensures effective field contours following, which guarantees a perfect cultivation quality.
• The implement doesn't raise when hitting the obstacles, and cultivates the soil uniformly.
• It is possible to adjust working height of the implements mounting.
• Quick folding and unfolding improve the efficiency of implement.
• Reliable hydraulic lock fixes the implement in a transport position

It is very convenient and beneficial that mounted implements can be used individually. This saves investments for machine and tractor fleet.
Price of the Product
Price not indicated
Category of the Product