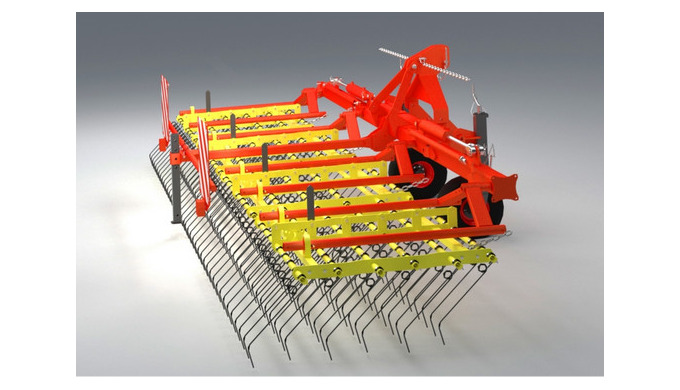 LEGENDARY LIRA

Application of the LIRA harrow allows not only destroy weeds without expensive chemicals, but also moisture retaining and air access to seeds.

More than 16 years of successful work in the fields have made the LIRA spring harrow truly legendary!

Its simplicity, rel
Description of the Product
LEGENDARY LIRA
Application of the LIRA harrow allows not only destroy weeds without expensive chemicals, but also moisture retaining and air access to seeds.
More than 16 years of successful work in the fields have made the LIRA spring harrow truly legendary!
Its simplicity, reliability and the highest quality of work are familiar to farmers in Ukraine, Russia, Kazakhstan and many other countries.
APPLICATION
LIRA spring harrow is applied for:
early spring harrowing for crust destruction and encouraging the weeds germination;
weeds destruction in the "white fiber" phase;
moisture retention by means of interruption of capillary flow from the substrate;
even distribution of stubble remains on the field;
incorporation of seeds and mineral fertilizers, distributed across the field;
overall tillage when handling the fallow lands and seedbed preparation when fall-ploughing;
windrowing of straw and hay.
Price of the Product
Price not indicated
Category of the Product