VITECH Lyophilized Royal Jelly | Health Food Raw Materials
- Product
Jeollabuk-do -
South Korea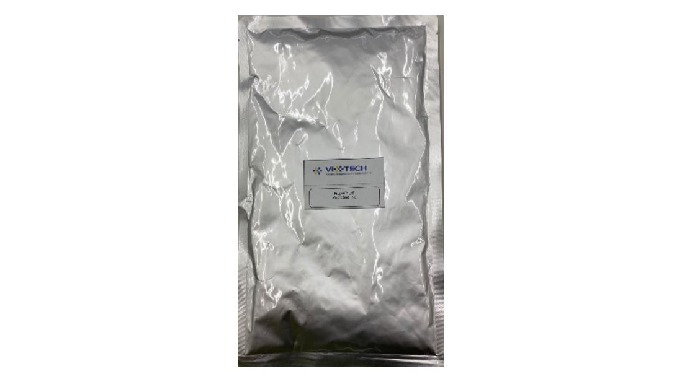 [Lyophilized Royal Jelly]
- Immunity improving and promoting effect exists.
- Water solubility and fluidity improved through enzyme treatment.
- 47~55kDa protein causing allergy removed.
- Ease of indigestion and absorption thanks to the over 4.5% of indicator component.
- 10-HAD contents and increase
Description of the Product
[Lyophilized Royal Jelly]
- Immunity improving and promoting effect exists.
- Water solubility and fluidity improved through enzyme treatment.
- 47~55kDa protein causing allergy removed.
- Ease of indigestion and absorption thanks to the over 4.5% of indicator component.
- 10-HAD contents and increase of free amino acid.
- Contains abundant Vitamin A, B1, B2, B6, B12, C, D & E along with the enzymes and acetylcholline controlling autonomic nervous system & blood pressure.

Allergy Protein Decomposition Experiment
Decomposition of diverse molecular weight protein through enzyme treatment process, and almost no presence of 47~55kDa protein causing allergy reaction comparing with common royal jelly confirmed.

Increase of NK Cell (natural killer cell) Vitality, a Critical Indicator for Enhancing Immunity
Macrophage reproductive integrity of Enzy-R and the vitality of NK (Natural Killer) cells increased respectively depending on their concentration levels.
Improvement of NK-Cell vitality indicator important for promoting the immunity and macrophage reproduction confirmed depending on the Enzy-R concentration level.
Price of the Product
Price not indicated
Characteristics of the Product
Type

Health Food Raw Materials

Model

Lyophilized Royal Jelly

Brand

VITECH

Certification

HALAL
Category of the Product
I want to get more details about the product
Company catalogues - VITECH.CO.,LTD.